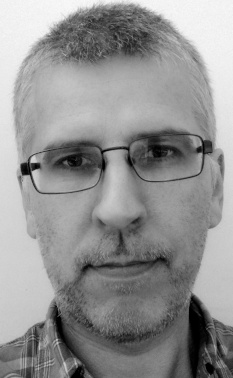 I like writing things.
It started with writing for local newspapers – plenty of park bench vandalism scoops. Then it was writing and researching stuff for TV shows and video games.
Along the way, I have penned a ranty review column for a national tabloid, come up with ideas for commissioned BBC shows and once curated 50,000 lines of dialogue for a video game.
It's a slightly random background but one that gives me lots of experience in using words to connect with people in different ways.
Creative, adaptable, reliable
For the past decade, I have been using these skills as a freelance writer.
I help companies to create engaging digital content – to tell the kinds of stories that people want to hear.

I work with a small number of clients so I can get to know each business – their voice, audience and ambitions.
From ideas and research to drafts and finished copy; I provide a quality, reliable and hassle-free service that covers:
Blogs
Reports
White papers
Guides
Hub pages
Website copy
Newsletters
Articles/features
Scripts/storyboards
Ghostwriting
So if you need a thing written – give me a holler.
You can find examples of my work here and contact info here.
---